It's fair to say I'm not in Radio 1's target audience.  But then even when I was, I didn't listen to the station. So it was with some surprise that when I accidentally tuned in to the station recently I heard a song that stopped me in my tracks (every pun intended).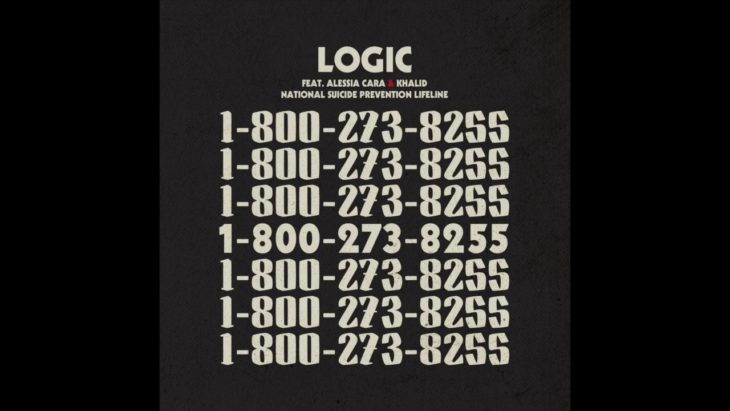 That's not to say I'm not a music fan.  I absolutely believe in the power of music to change our mood.  If I want to feel uplifted and inspired I listen to Labi Siffre's "Something inside so strong", to get into the party mood it's "Uptown Funk" by Mark Ronson, for relaxing it's James Taylor and if I feel like torturing myself, it's Metallica…. although I was once caught tapping my toe to ACDC, so I can still claim some rock chick credentials (I can practically hear my family sniggering at this).
Anyway, back to Radio 1 and the track that caught my ear.  It was called 1-800-273-8255 and it was about suicide prevention.
Now, if it's a big hit you're after then that's not the most commercially attractive topic and it's a brave artist that tackles the subject.  But the songwriter, Logic, has done a brilliant job of putting together thought-provoking lyrics with a great melody.
This moving song imagines a call to the US Suicide Prevention Network (hence the song's title).
"I feel like I'm out of my mind/ It feel like my life ain't mine," he raps on the song, balancing both parts of a conversation on the helpline later replying, "I want you to be alive/ You don't gotta die today."
People who think about suicide often experience feelings of loneliness and isolation, even when they have people around them.  Having someone listen to you can be enough to draw you out of that state.  Hopefully listening to this song will have a similar effect for some.
Logic performed the song earlier this year at the MTV Awards, literally giving mental health and suicide prevention a platform to tackle the stigma that still surrounds it, particularly to an audience of young people.
Lifelink's work in schools shows that young people are extremely vulnerable to mental health problems so anything that can help – whether it's a counsellor or a song – has to be a good thing.  It's only Logic-al.
---
Lifelink offers 121 counselling support for people experiencing mild to moderate mental health issues. If you feel at risk or are experiencing suicidal ideation and live in Scotland you can call Breathing Space free on 0800 83 85 87 or Samaritans 116 123.
In an emergency always dial 999.